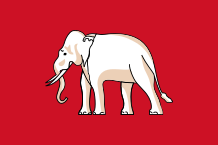 Phu View Hideaway is rated all "10s" by both Agoda.com and Booking.com
Places to Go, Sights to See, Things to Do!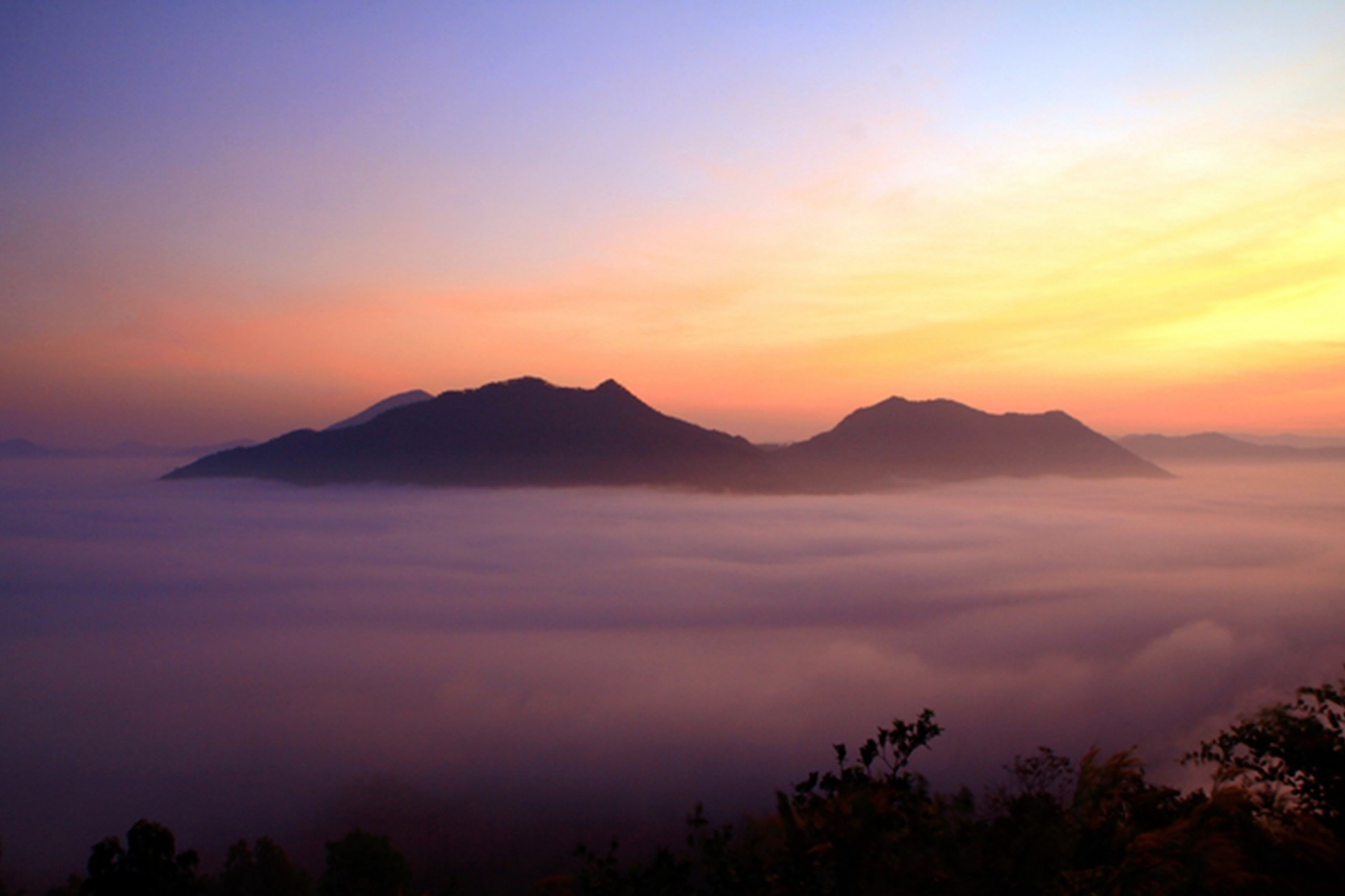 Our Si Sa Ket province is located in the southern portion of Thailand's Northeastern Isaan region. Some of its main attractions are Plang Ku – a Khmer-style stupa made of sandstones and bricks; Sra Kampaeng Yai – the largest and most complete Khmer complex in Si Sa Ket, made of sandstones and bricks; Sra Kampaeng Noi – Khmer ruins including a laterite stupa and chapel with a big pond in front; Taleng – Khmer ruins with a single stupa and beautiful, delicate carvings on the pillars on each side of the door; Ban Prasat – Khmer ruins including three stupas on one laterite base; and…
Pha Mor E Daeng – a cliff from which visitors can have a close view of the Phra Vihear temple ruins.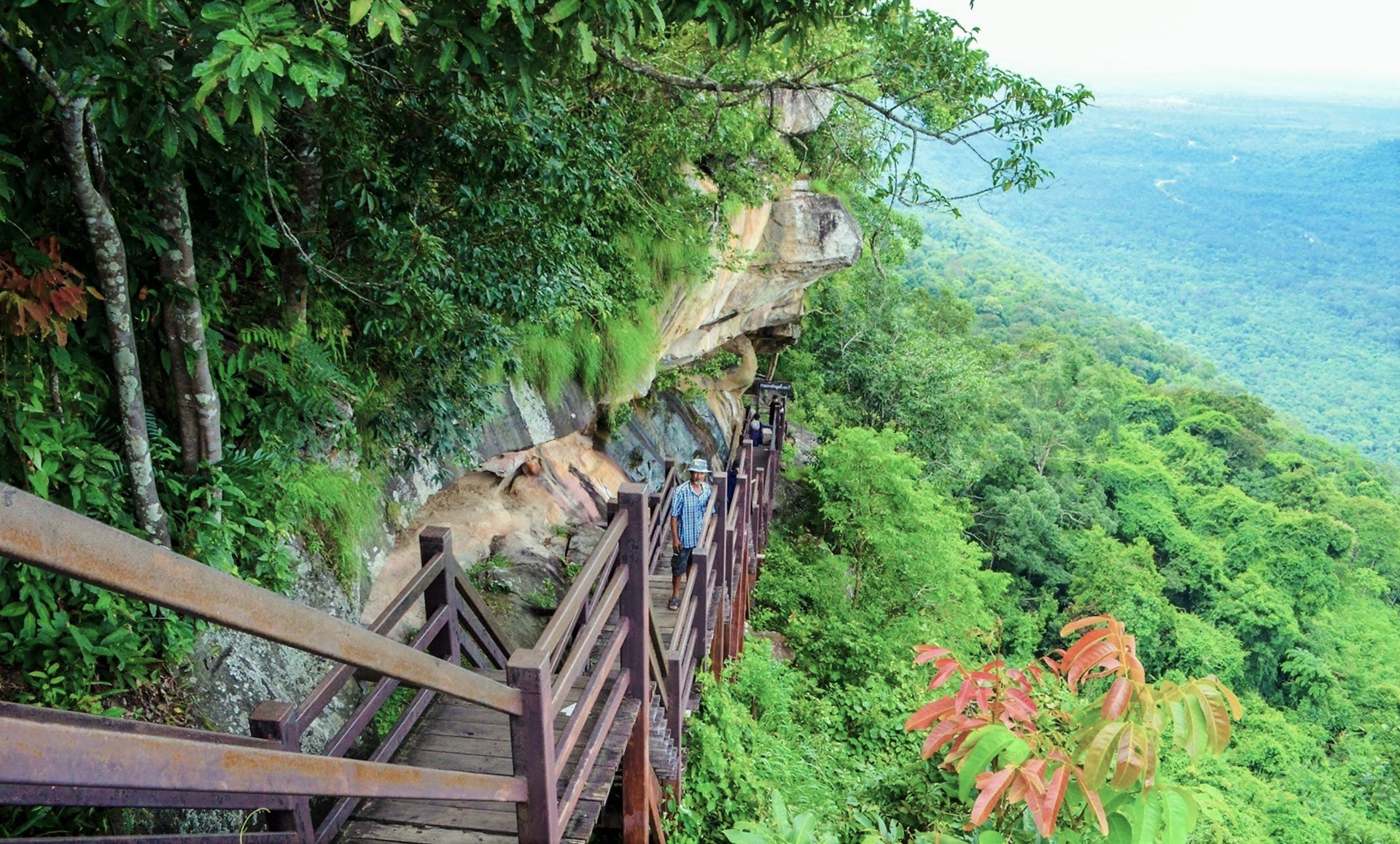 Also to be seen here are beautiful, low reliefs assumed to be the most ancient sculptures in Thailand.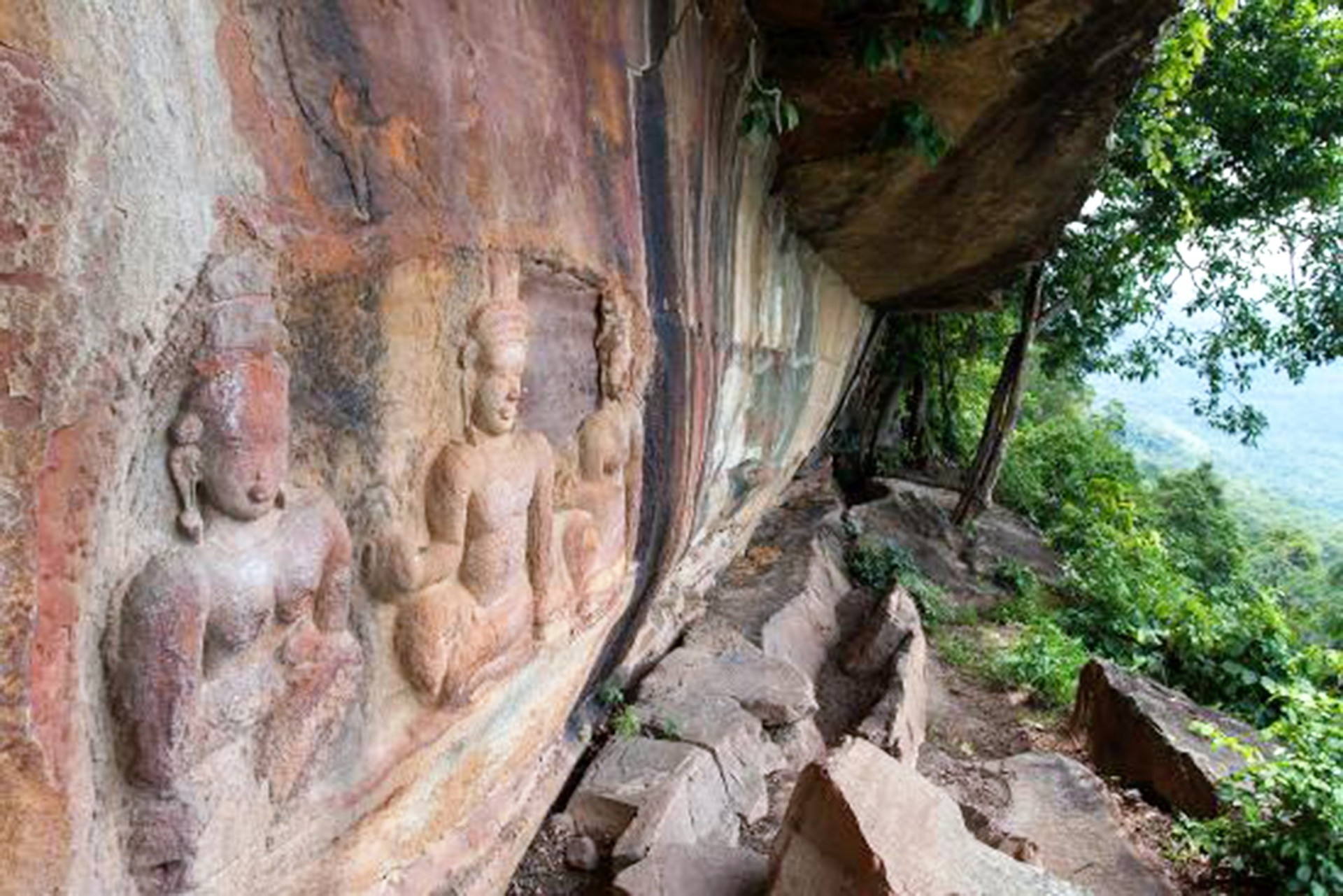 But most people travel for hundreds of miles to this cliff to… view the morning mist!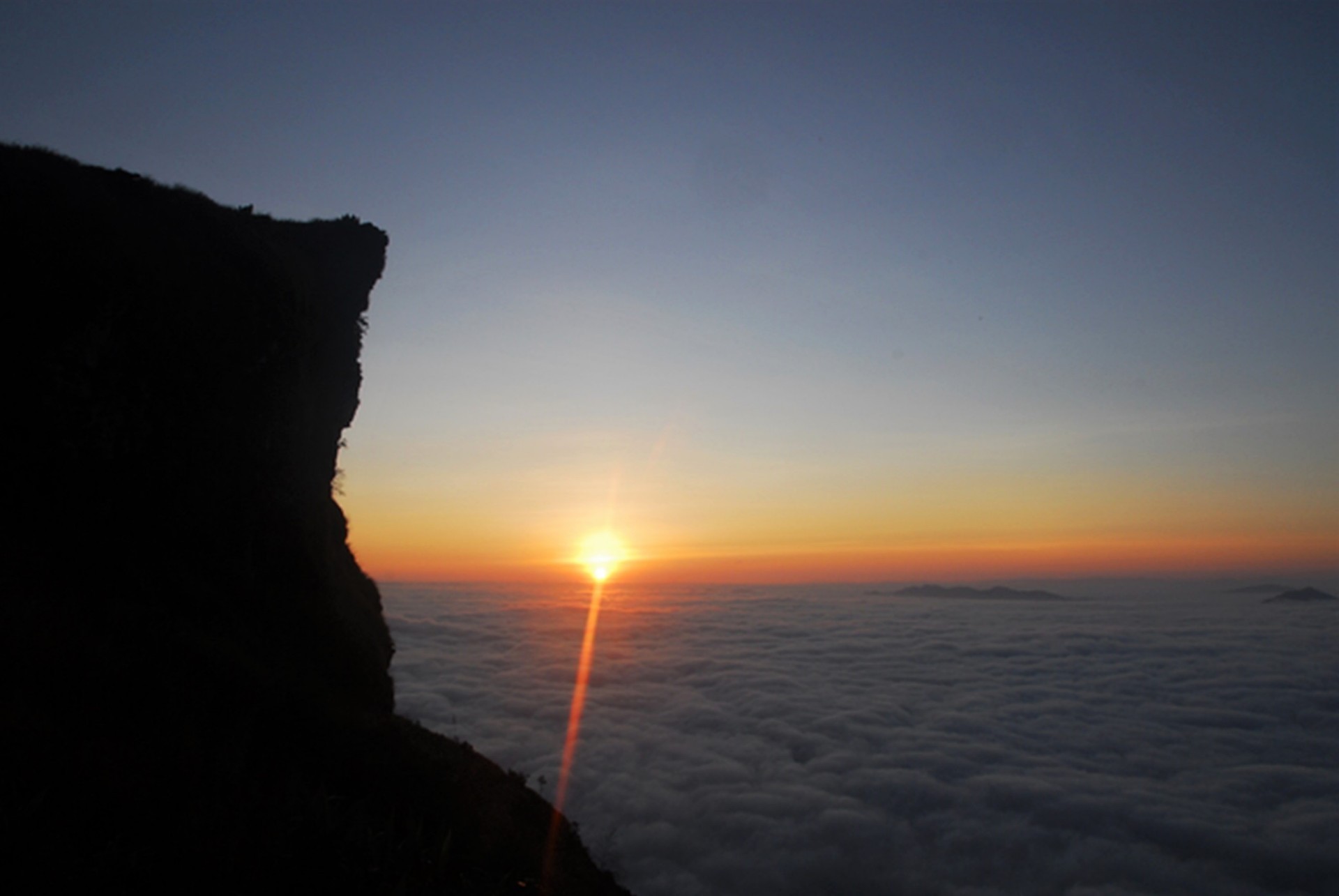 Less than a twenty-minute drive from Phu View Hideaway, this is the Khao Phra Wihan (Preah Vihear in Khmer) National Park.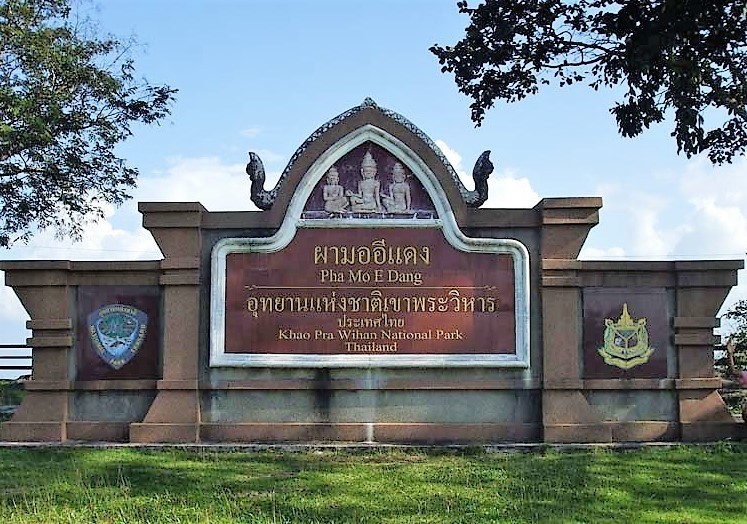 (Wikipedia) Khao Phra Wihan National Park is a protected natural area in Si Sa Ket Province, Thailand that contains numerous ruins of the 11th-century Khmer Empire. The park lies 98 km (61 mi) south of the town of Sisaket, at the end of Thai highway 221. Sited on a red, stone cliff that is part of the Dangrek mountain range on the southern edge of the Khorat Plateau, it abuts the international border between Thailand's Si Sa Ket Province and Cambodia's Preah Vihear Province. The name of the cliff in the Royal Thai General System of Transcription is Pha Mo E Daeng and the park atop it is the Thai gateway to the ruins of the temple of Prasat Preah Vihear,
From Thai Tourism:
"Prasat Preah Vihear is a Khmer (Cambodian) temple stunningly situated atop a 525-metre cliff in the Dângrêk Mountains in Cambodia, right across the border of Si Sa Ket Province and the small city of Kantharalak in northeastern Thailand.

"Predating Angkor Wat by 100 years, the history of the temple/fortress is somewhat unclear, but it is known to be dedicated to the god Shiva and thought to have been constructed in the reign of Suryavarman I (1002-50), with further significant additions by Suryavarman II (1113-50). Unlike most Khmer temples, the temple is constructed on a long north-south axis, instead of the usual rectangular plan facing east.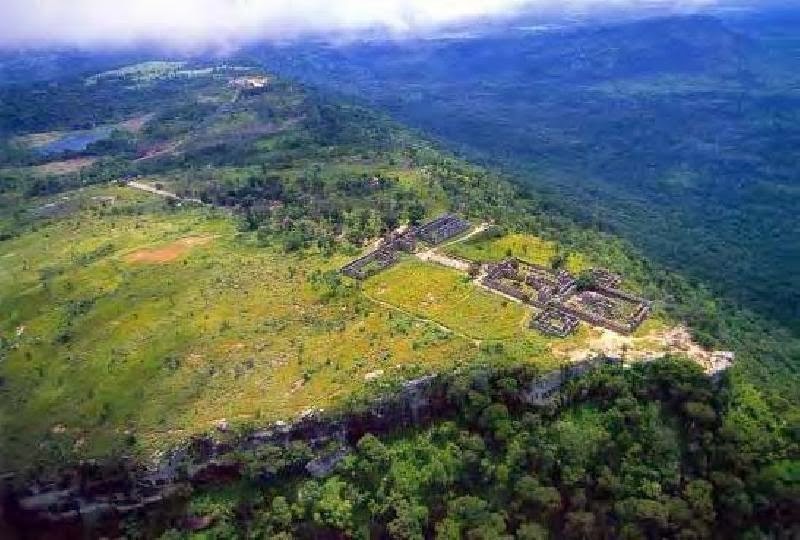 "Though easily accessible from present-day Thailand, and for some years occupied by that country, the temple was nonetheless claimed by Cambodia on the basis of a map prepared during French colonial times. In 1959 Cambodia brought the dispute to the International Court of Justice, which in 1962 ruled that, because Thailand had for years accepted this map, Cambodia had sovereignty over Preah Vihear.
"Soon afterward, Cambodia was plunged into civil war.
"The temple remained open to the public from Thailand (although unreachable from Cambodia) until 1975 when it was occupied by the Khmer Rouge. It re-opened from the Thai side in 1998, and in 2003 Cambodia completed the construction of a long-awaited access road allowing Cambodians to visit the temple.
"In 2008, after a contentious nomination process, the temple was listed as a UNESCO World Heritage Site.
"Thai and Cambodian troops exchanged heavy gunfire at and around the temple in 2008 and 2011 in connection with a dispute about ownership of surrounding land. As of November 2014, both sides continued to maintain heavily armed paramilitary police facing each other near the temple.
"For reasons of security, some travel specialists have recommended against tourist visits to Preah Vihear. However, the site has been peaceful since 2011 and many thousands of visitors have gone without trouble.

"The easiest way to reach Preah Vihear is from the town of Sra'em, 30km south in Cambodia. On the Thai side, visitors can go to Khao Phra Wiharn National Park, from which they can view parts of the temple from a distance of about half a kilometer. The park also offers stunning flora, sandstone cliffs and views over the Cambodian plains."
Which brings us back to… the MIST!
Many of our guests who come to stay at Phu View Hideaway drive from all over Thailand to see the mist. They say our property is the most convenient to the cliff - besides being famously comfortable. And everyone says the experience is not to be MISSED!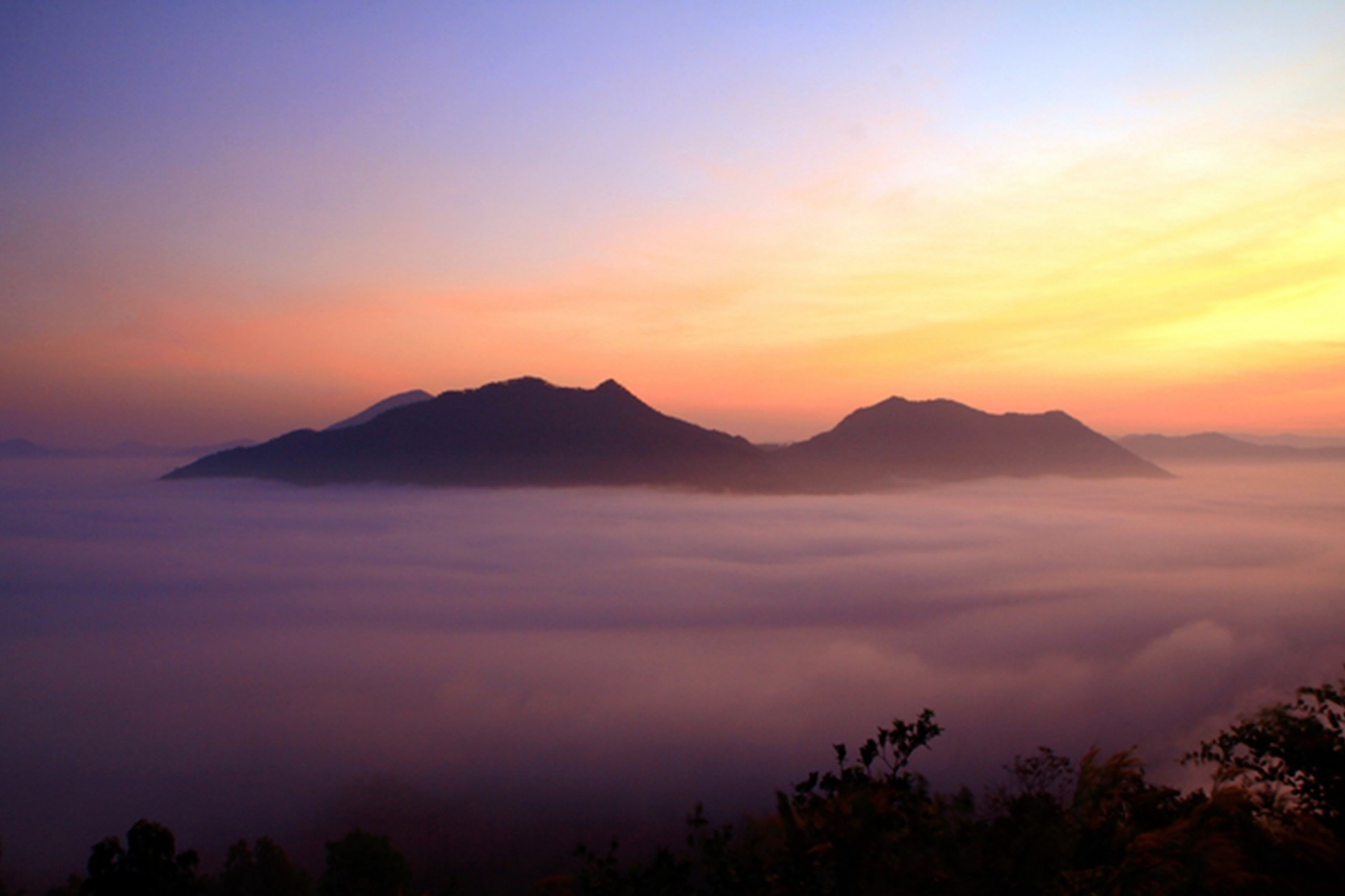 ***** By Charles Wilson on July 14, 2017
Fantastic view of Cambodia. Will take your breath away. The monkeys are also very interesting to watch. Went in December and not many people. Just the way I like it.

**** By Lookmu Munoi on June 17, 2018
Cool, nice panoramic views

***** By Jacky Siang on March 20, 2017
Been there at 2001 and was invited to stay at the forest Park ranger house. Preah Vihear has the most spectacular setting of all the temples built during the six-centuries-long Khmer Empire. The view from Dangrek Mountain will take your breath away. Although Preah Vihear temple sits in Cambodia, the easy way to access is via Thailand. This is by far the most beautiful and historic value one can experience.

***** By BK BK on December 1, 2016
Prettiest scenic overlook in the province. Bring binoculars. Lovely.
Pha Mo E Dang Reviews

Google gives the site/sight 4.4 Stars out of 5.
***** By Christopher Snyder on November 28, 2017

This Thailand National Park is located on the Cambodia Border, in the area of the disputed land near the Khmer temple. You can view this temple from a viewpoint in the park. Definitely Awesome views. The park also contains other ancient Khmer artifacts. A definite must see if you are in the area.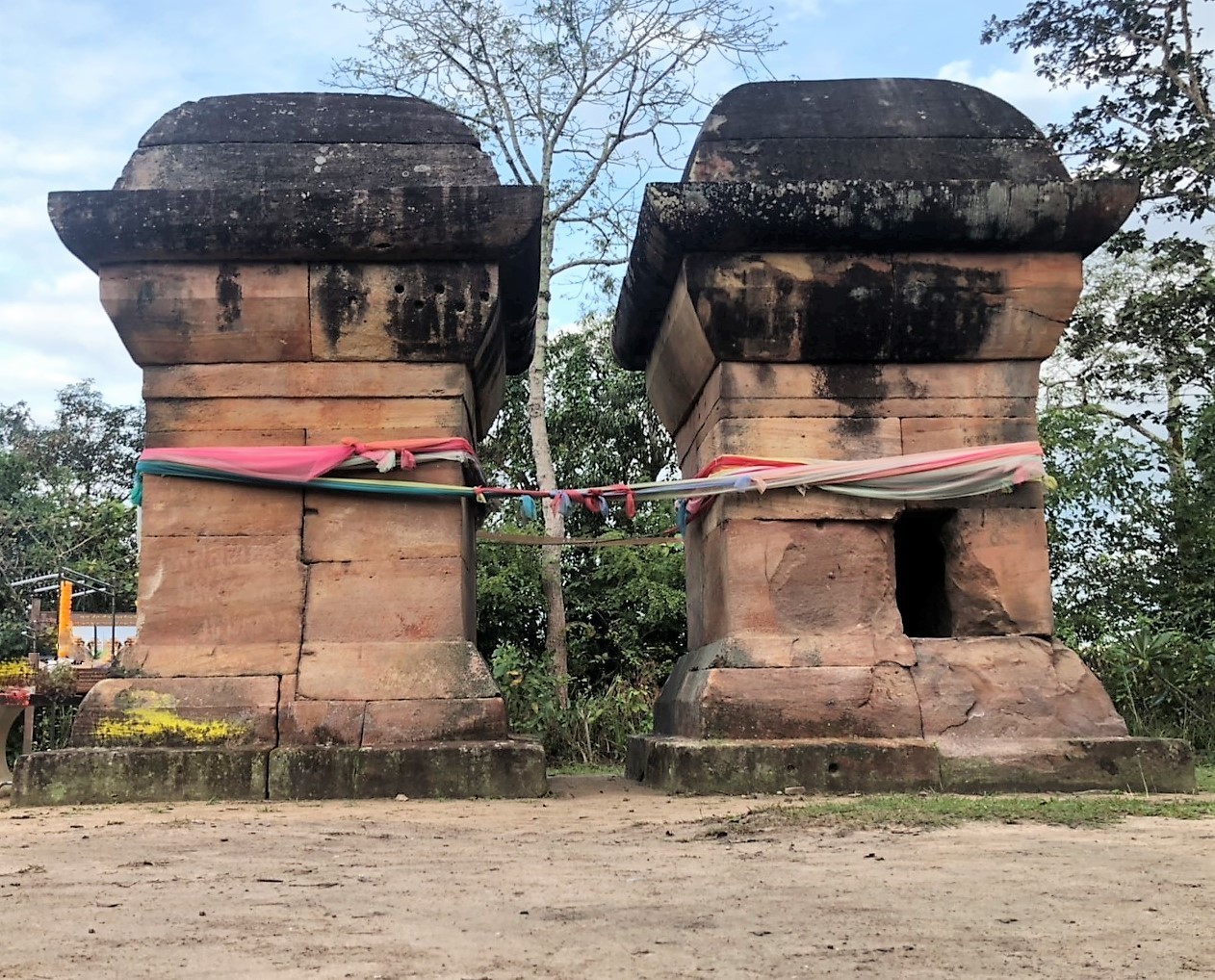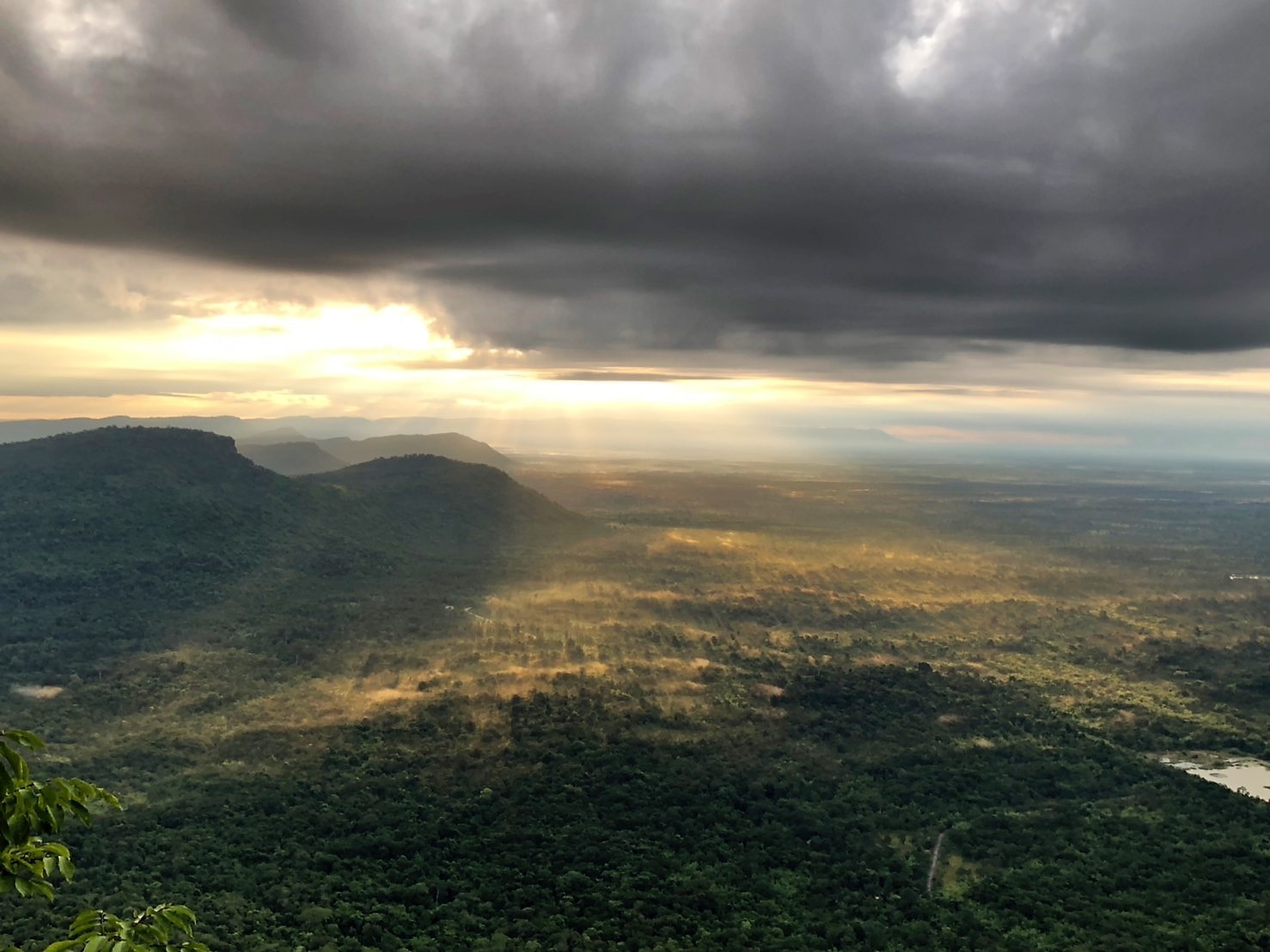 Trip Advisor

By: zackjayzj, Singapore, Singapore; 21
Reviewed July 31, 2016 via mobile

Breathtaking view (include Cambodia)
If you're in the district of Sisaket, and are an avid nature lover, I highly recommend Pha Mo E Daeng. In terms of location, it's not the friendliest since its really located quite far away, but the stunning view and the great weather is definitely something which you wouldn't regret.
I think the admission is a mere 40 baht for Thai locals. It's a bit higher for foreigners but not too pricey.
The weather was nothing like Thailand. I was wearing a jacket and felt that it was really cold (not to the extent of winter) but it's really cold. Haha.
Overall, it's a nice place for couples or family for a short, yet impressive view in which other places of Thailand may not offer. Have fun people!
Thailand Tourism Directory

Pha Mo E Daeng - Located in the area of Khao Phra Vihear National Park, Kantharalak District, Si Sa Ket, close to the entrance of the temple, is a steep cliff on the Thailand-Burma border. Pha Mo E Daeng is about 300 meters wide, with a panorama of Cambodia. When the sun sets, you will see a lot of bats with a nature trail nearby. When it rises, the mist is amazing!