Phu View Hideaway

Mountain Views and Romantic Rooms
TOP JOURNALIST VISITS
SOMTUM INTER
The Dining Room of Phu View Hideaway
Dateline: May 16, 2018; Ban Thung Yao, Isaan
Alan S. Brown, a highly respected journalist who lives most of the year in Pattaya, Thailand, lunched at Somtum Inter today. He was amazed at the quality and value of his multi-course luncheon.
Khun Tan may call it "Nice 'n Easy," but the decor, the cuisine, and especially the romantic cottage in the garden, are world-class chic, cosmopolitan, and very, very comfortable.
Mr. Brown, and Akharaphat (Tan) Sitthiphan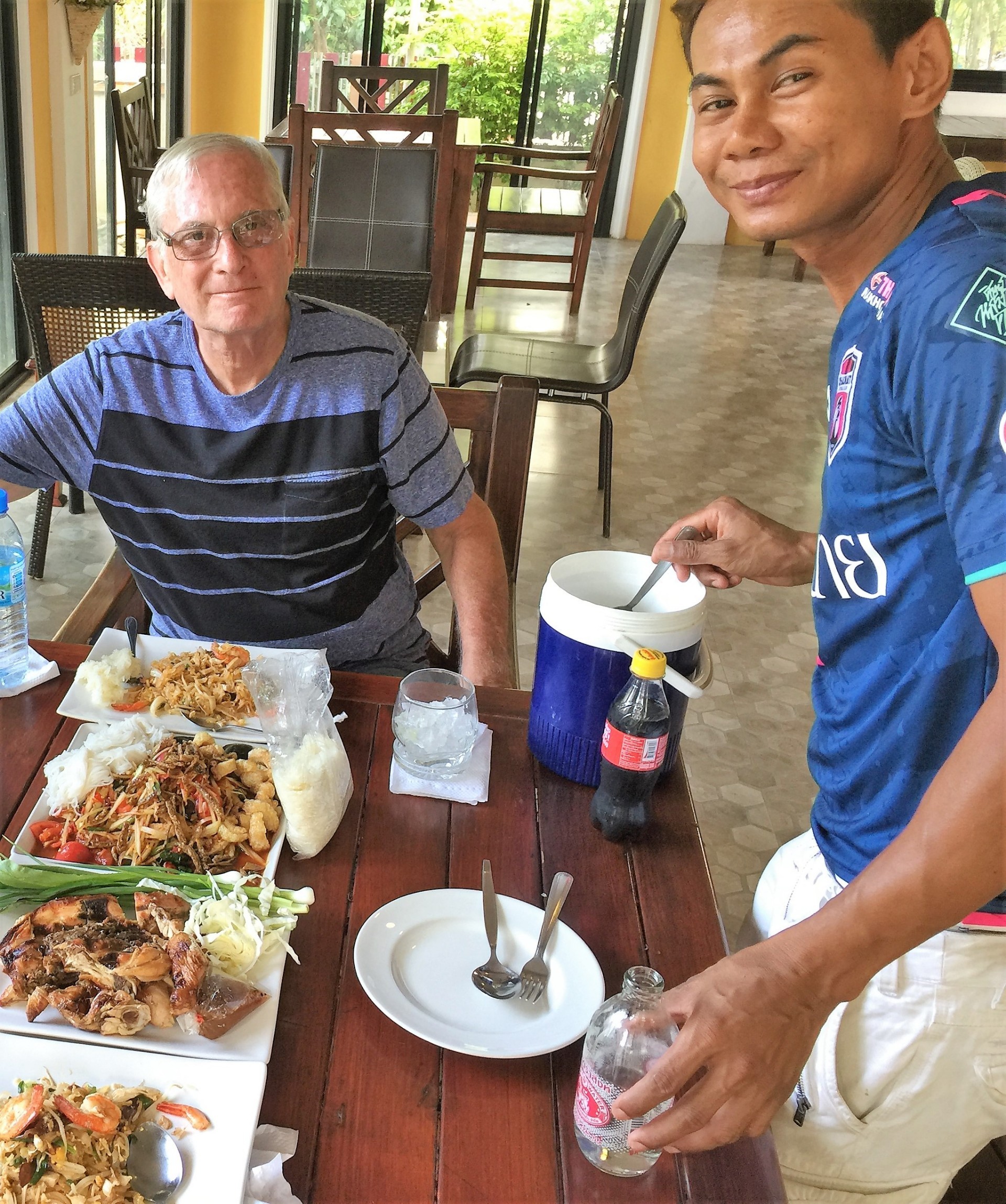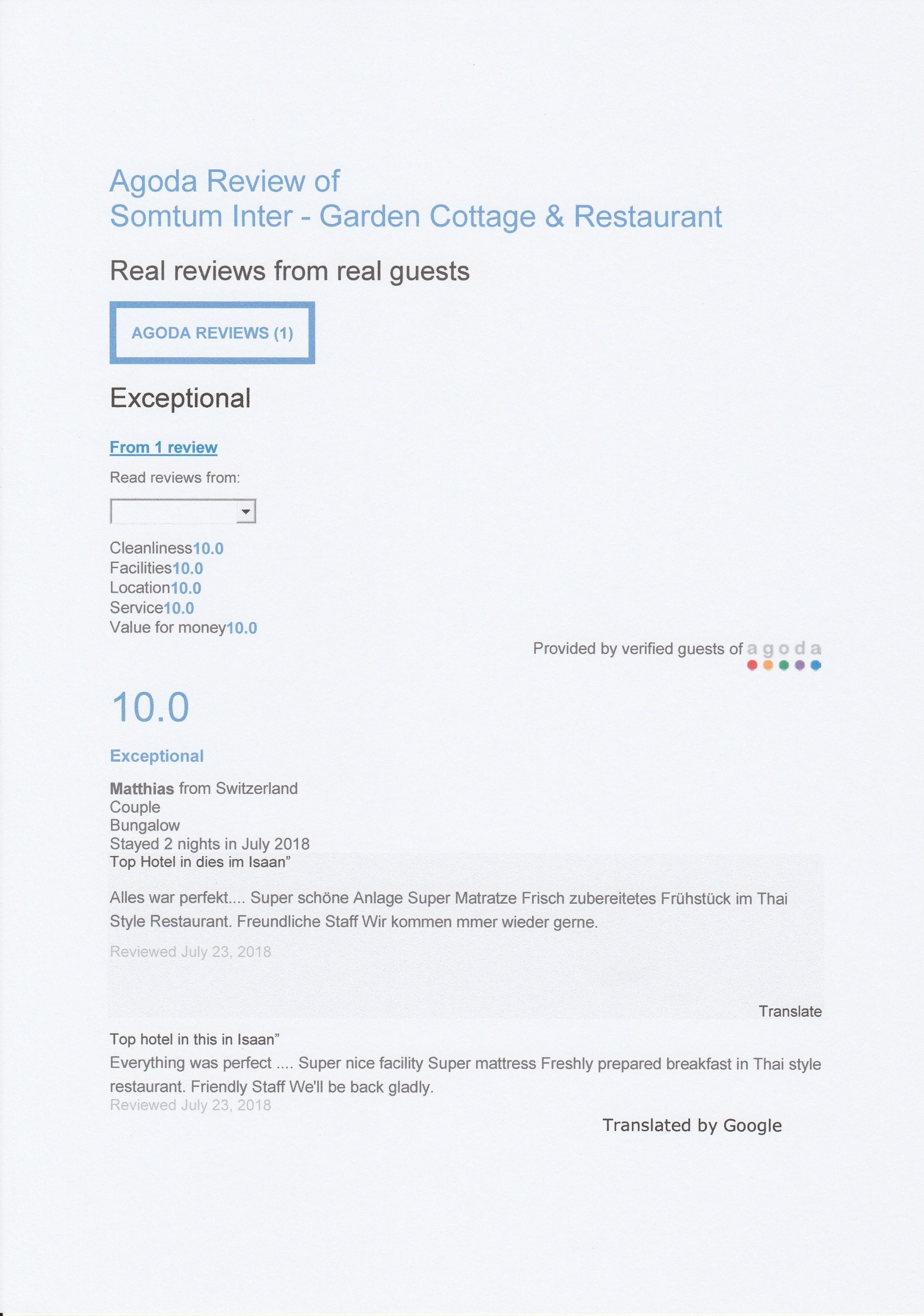 October 2, 2018
Phu View Hideaway Rated ALL 10s in Booking.Com!
July 23, 2018
Phu View Hideaway Rated ALL 10s in Agoda.Com!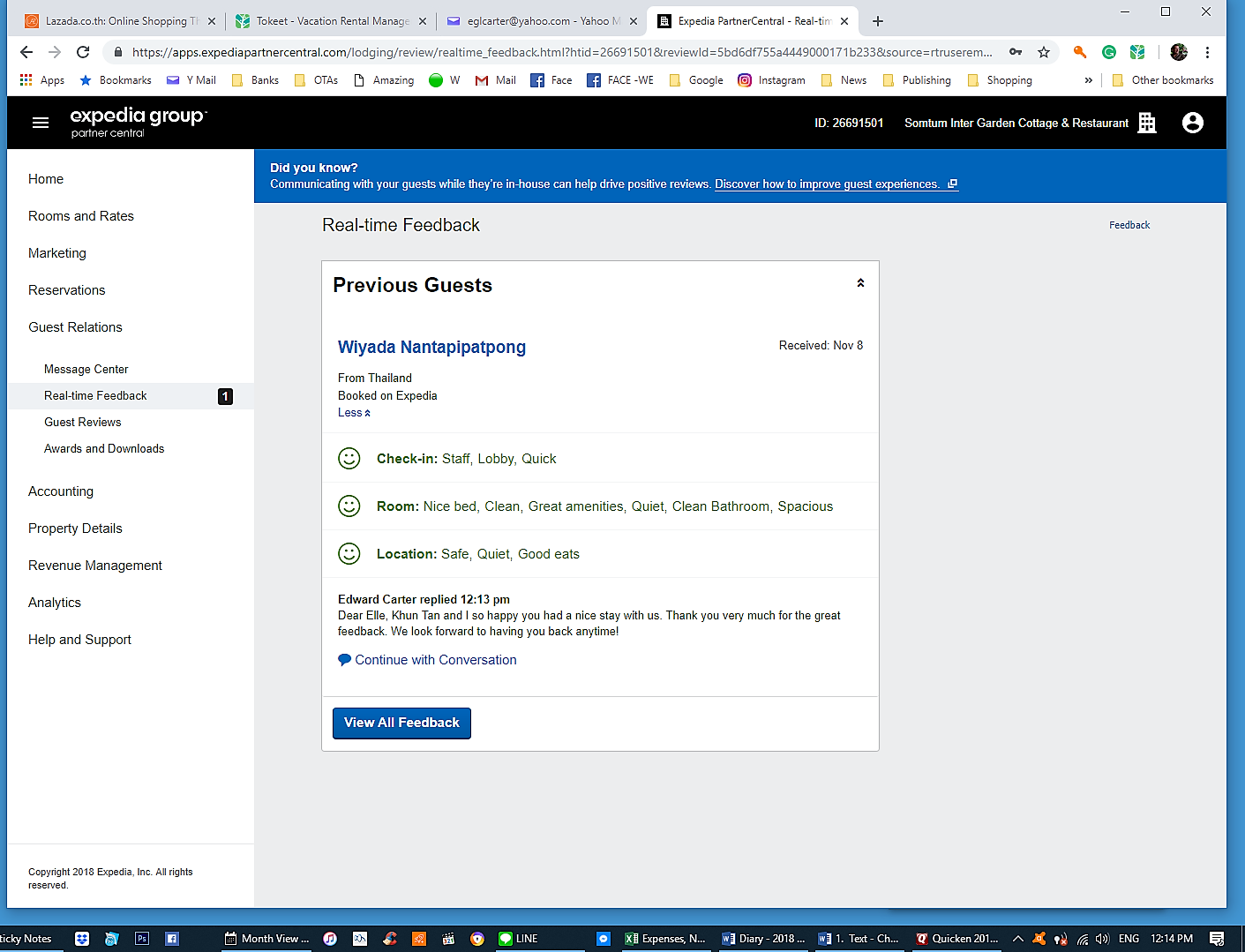 November 9, 2018 - Great Feedback on Expedia!
March 27, 2019
From a Booking.com review this week:

"Excellent stay." Out of 10: "Staff - 10, Cleanliness – 10, Facilities – 10, Comfort – 10, Value for money – 10"

Highlights: "Friendliness and skill of Tan and staff. Comfort, cleanliness, and decoration of the room and the restaurant. Quality of the cuisine of Tan. Worth the detour."

(In the Michelin Guide, Two Stars denote "worth a detour.")
Alan Gales <alan@xxx.com>
To:eglcarter@yahoo.com
2 Oct at 19:35

Dear Edward,
Thank you for the compliment on the video, of course, you can put it on your website!
I just reviewed the Phu View Hideaway on Booking.com, unfortunately, I didn't get the time to read your blog for the moment (my plane to France was delayed and I had so much work to do since my return).

Thank you so much for your hospitality and kindness (I definitely miss Tan's breakfasts)!
All the best,
Alan
From Agoda:
"Exceptional"
"It was quite a surprise to find one of the best accommodations where We have ever stayed in Thailand in the middle of nowhere. Beautiful room, spotlessly clean, very good restaurant, and last but not least a great host who speaks very good English."

Reviewed December 15, 2018