Somtum Inter – Garden Cottage & Restaurant
" It's Nice 'n Easy."

TOP JOURNALIST VISITS
SOMTUM INTER - GARDEN COTTAGE & RESTAURANT
Dateline: May 16, 2018; Ban Thung Yao, Isaan
Alan S. Brown, a highly respected journalist who lives most of the year in Pattaya, Thailand, lunched at Somtum Inter today. He was amazed at the quality and value of his multi-course luncheon.
Khun Tan may call it "Nice 'n Easy," but the decor, the cuisine, and especially the romantic cottage in the garden, are world-class chic, cosmopolitan, and very, very comfortable.
The journalist was staying as a houseguest in The White Elephant House, a ten-minute walk through the quaint village.
Mr. Brown, and Akharaphat (Tan) Sitthiphan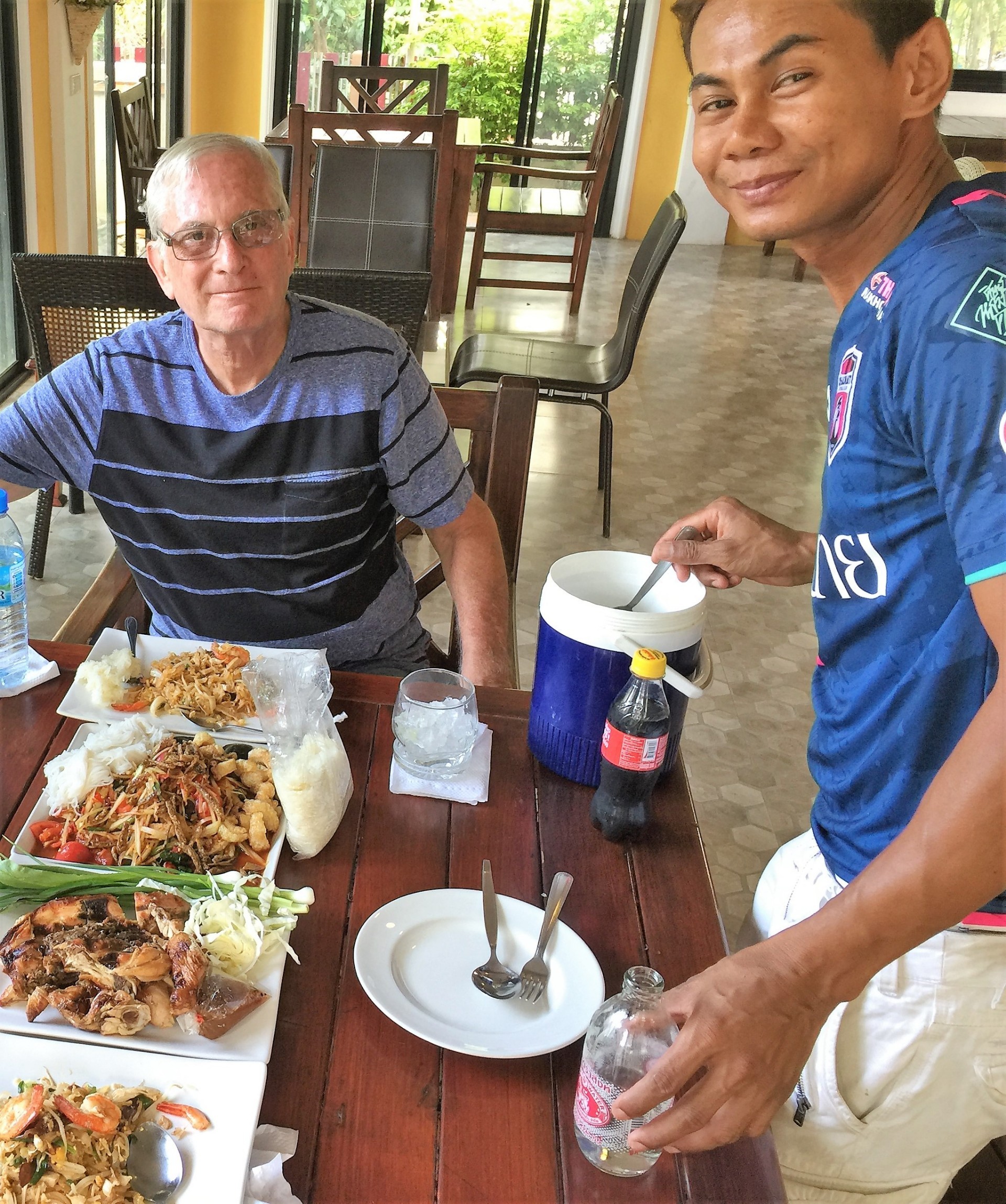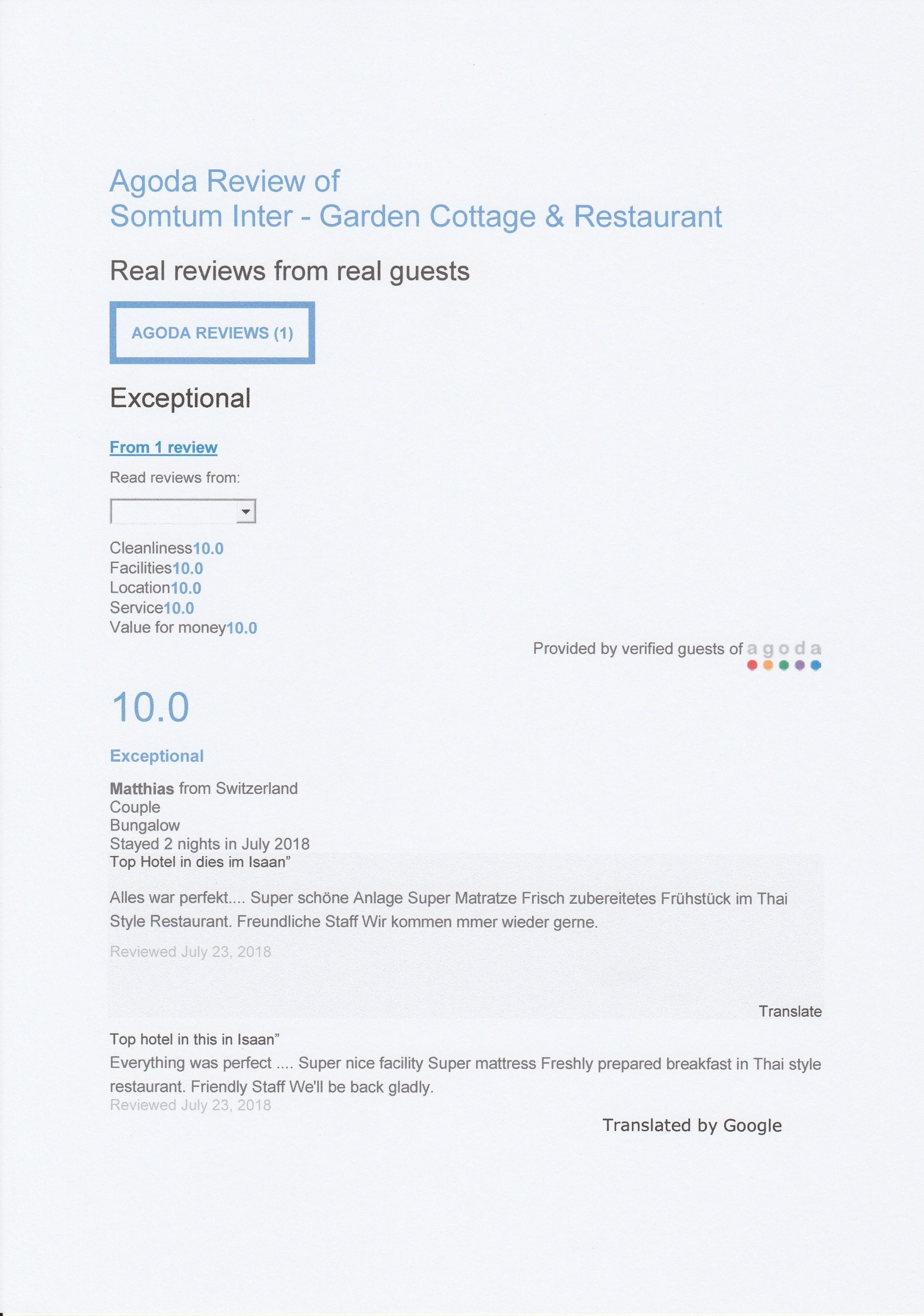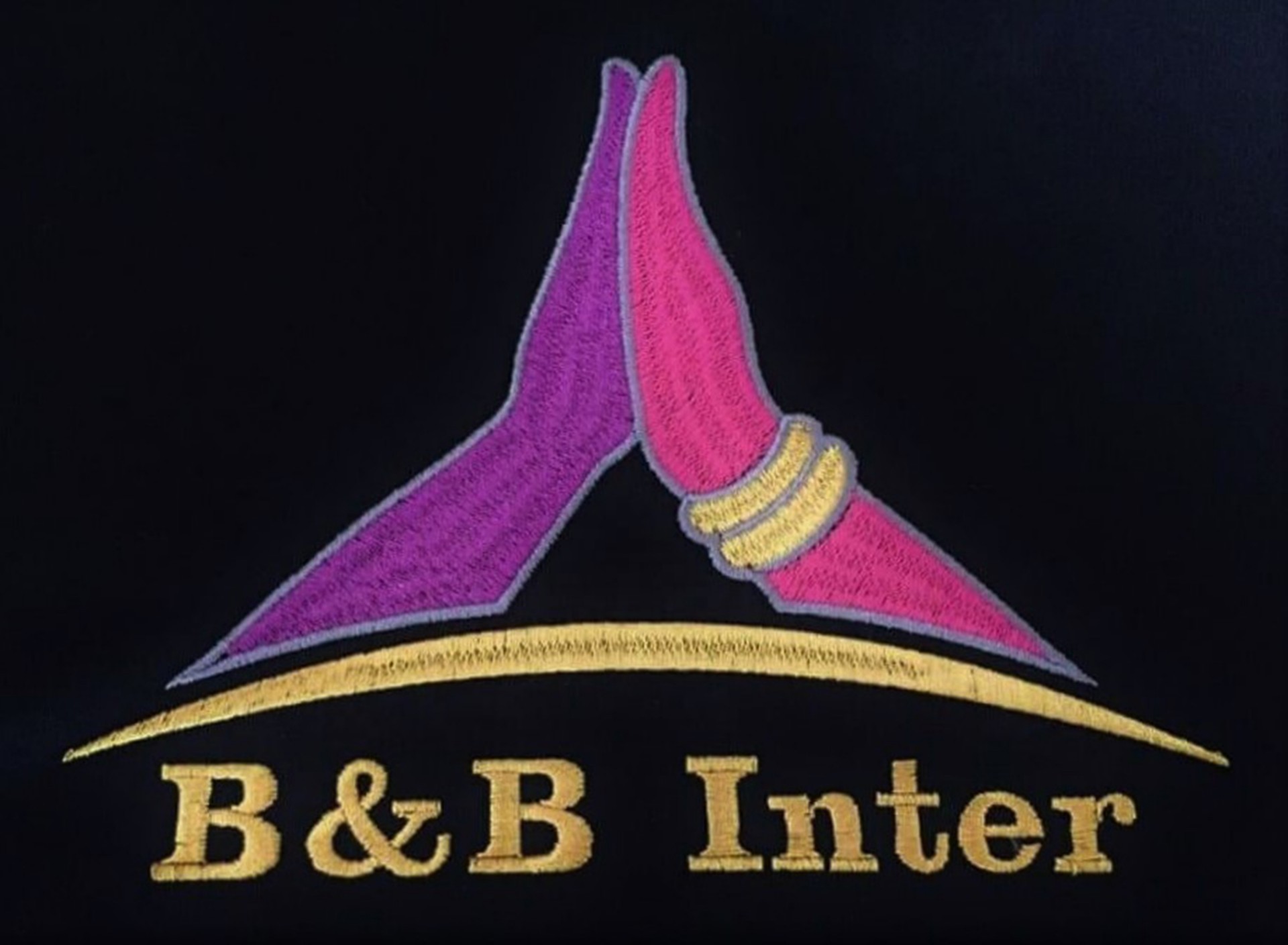 October 2, 2018
Somtum Inter Rated ALL 10s in Booking.Com!
July 23, 2018
Somtum Inter Rated ALL 10s in Agoda.Com!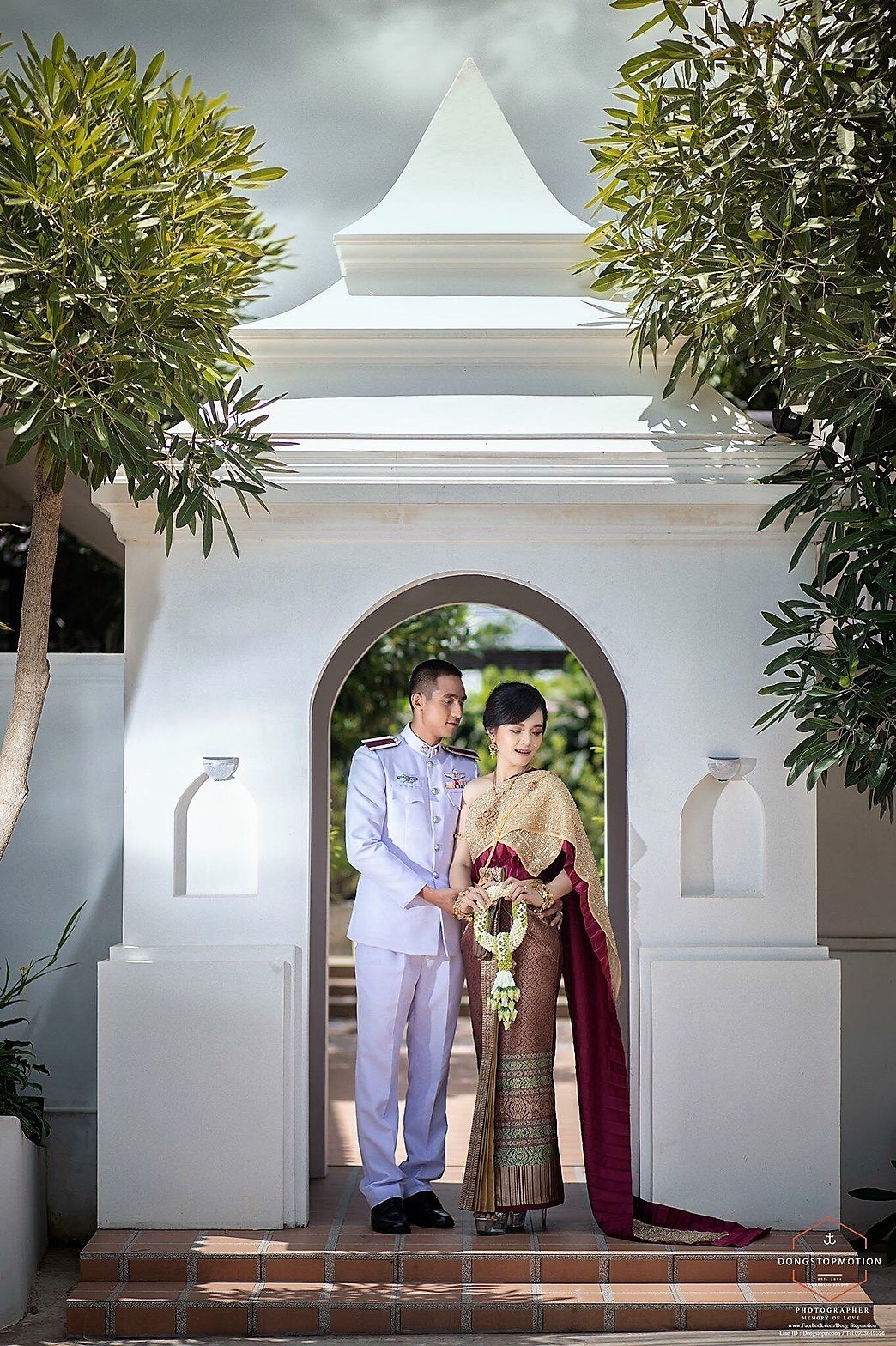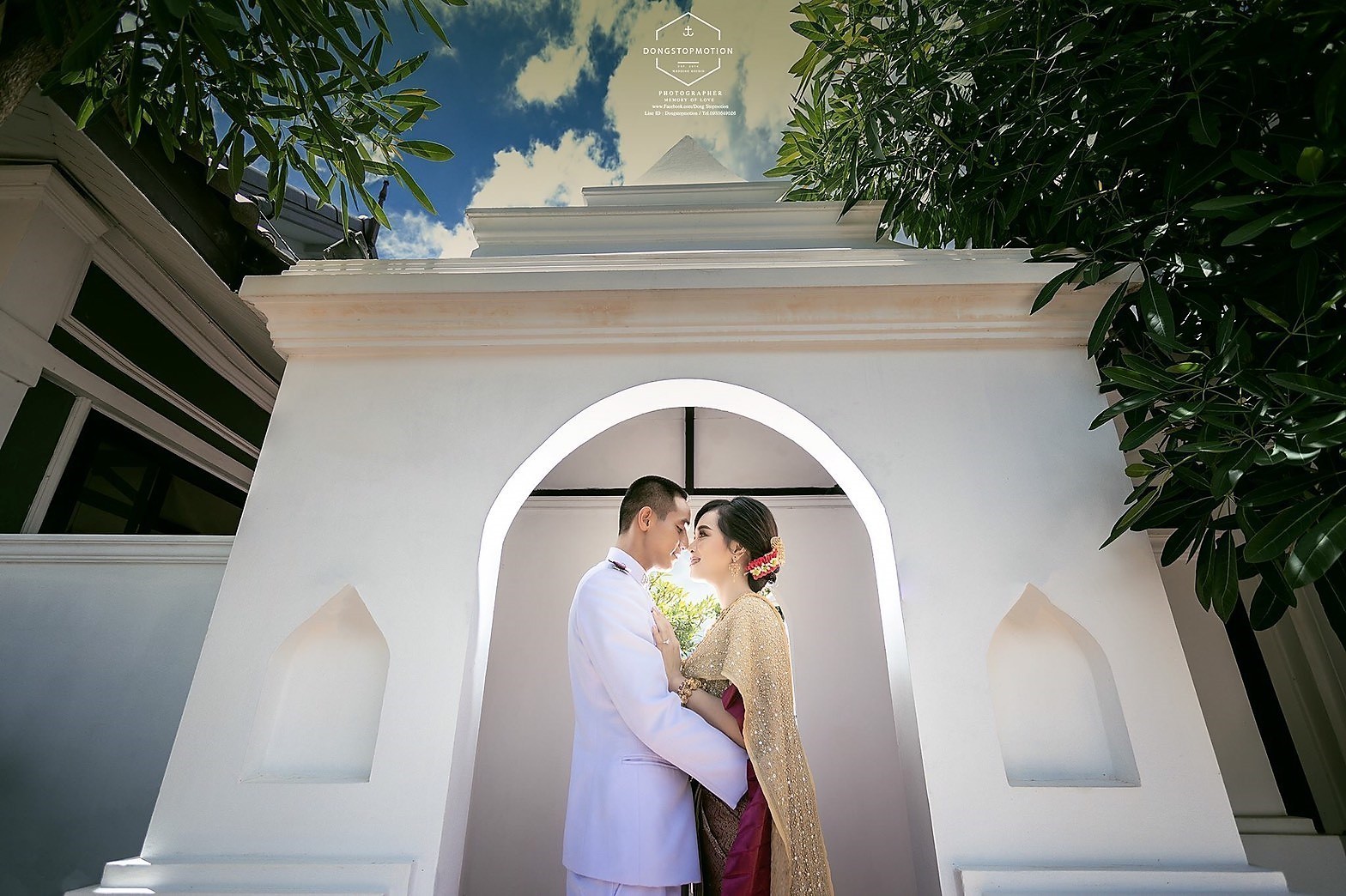 October 10, 2018
Here are two shots from a photoshoot at Somtum Inter last week...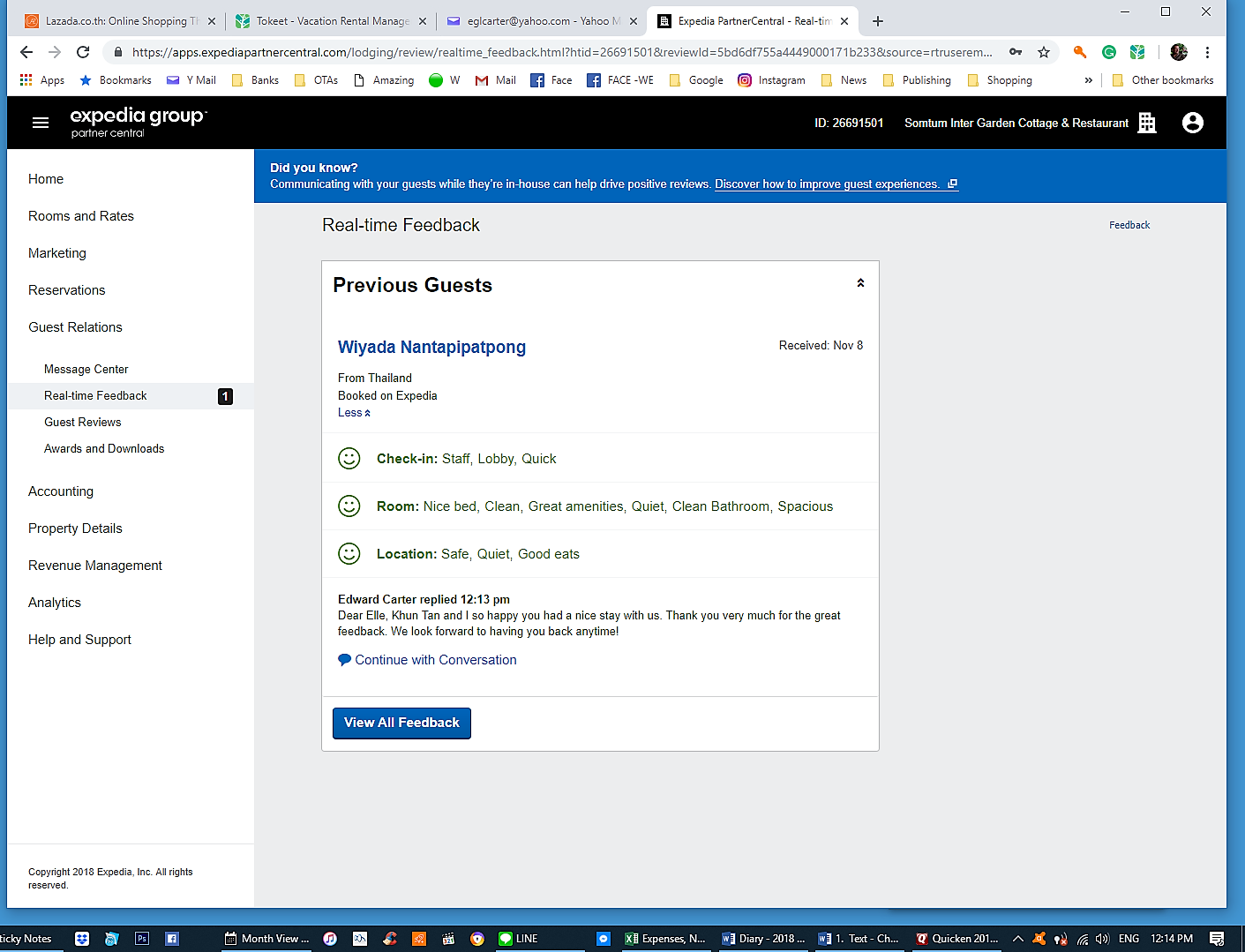 November 9, 2018 - Great Feedback on Expedia!